Landscaping & Yard
Installation & Maintenance
Every Landscape is unique and deserves special attention to detail.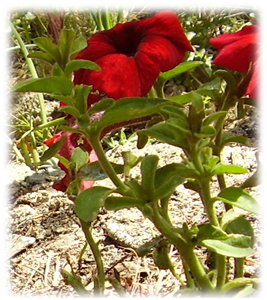 Do you want to enhance your environment with a new garden or decorative plants?
Do you need to haul away the old stuff first, or rearrange the soil and rocks?
Does your landscaping vision include electrical systems like lighting or security systems?
Carlos puts his experience with large scale agriculture and irrigation to use while developing and maintaining small non-industrial land use projects.
As a tradesman with experience in mechanics, irrigation, welding and fabrication, Carlos can attend to many aspects of landscaping that might otherwise require hiring many people.
Planting, Brickwork, Fences construction, repair, maintenance
Sprinklers & Drip Irrigation design, installation, repair maintenance
Soil & Rock construction, deconstruction and rearrangement
Lawn & Garden planting and maintenance
Debris clean-up and hauling
Security System installation and maintenance at home or business area
Land & Water from Fountains to Irrigation
Not everyone wants an elaborate labyrinth of fountains or pools. But, most landscape projects include water systems of some sort. If you want plants, growing vegetation, as an part of your landscaping, you need to consider how much water the vegetation will need and a water delivery system. If you like to water a small yard or garden with a hose, or choose draught resistant plants you may not need an irrigation system. But if you do want an irrigation system for lawns, gardens, orchards or any greenery you may also want to consider water conservation, low maintenance and the costs of the water as well as installing and maintaining the irrigation plan.